Prof. David Teye Doku takes Office as Director of DRIC-UCC
The immediate past Director of the Directorate of Research, Innovation and Consultancy (DRIC) of University of Cape Coast (UCC), Prof. Frederick Ato Armah, has handed over the Directorate's administration to the newly-appointed Director, Prof. David Teye Doku.   
Prof. Armah, who was appointed as Director in 2019 (after serving as deputy Director for three years), congratulated Prof. Doku on his appointment.
He was of the hope that the new director would work tirelessly to advance the cause of DRIC.
"I know you will catapult DRIC to greater heights and place DRIC at the citadel of excellence," said Prof. Armah, who also urged DRIC staff to support his successor in his work.
New administration
Prof. Doku paid glowing tribute to his predecessor for the exceptional leadership and selfless dedication to duty.
He asked Prof. Armah to put his knowledge and expertise at the disposal of the new administration so that the core mandate of the Directorate could be achieved with dispatch.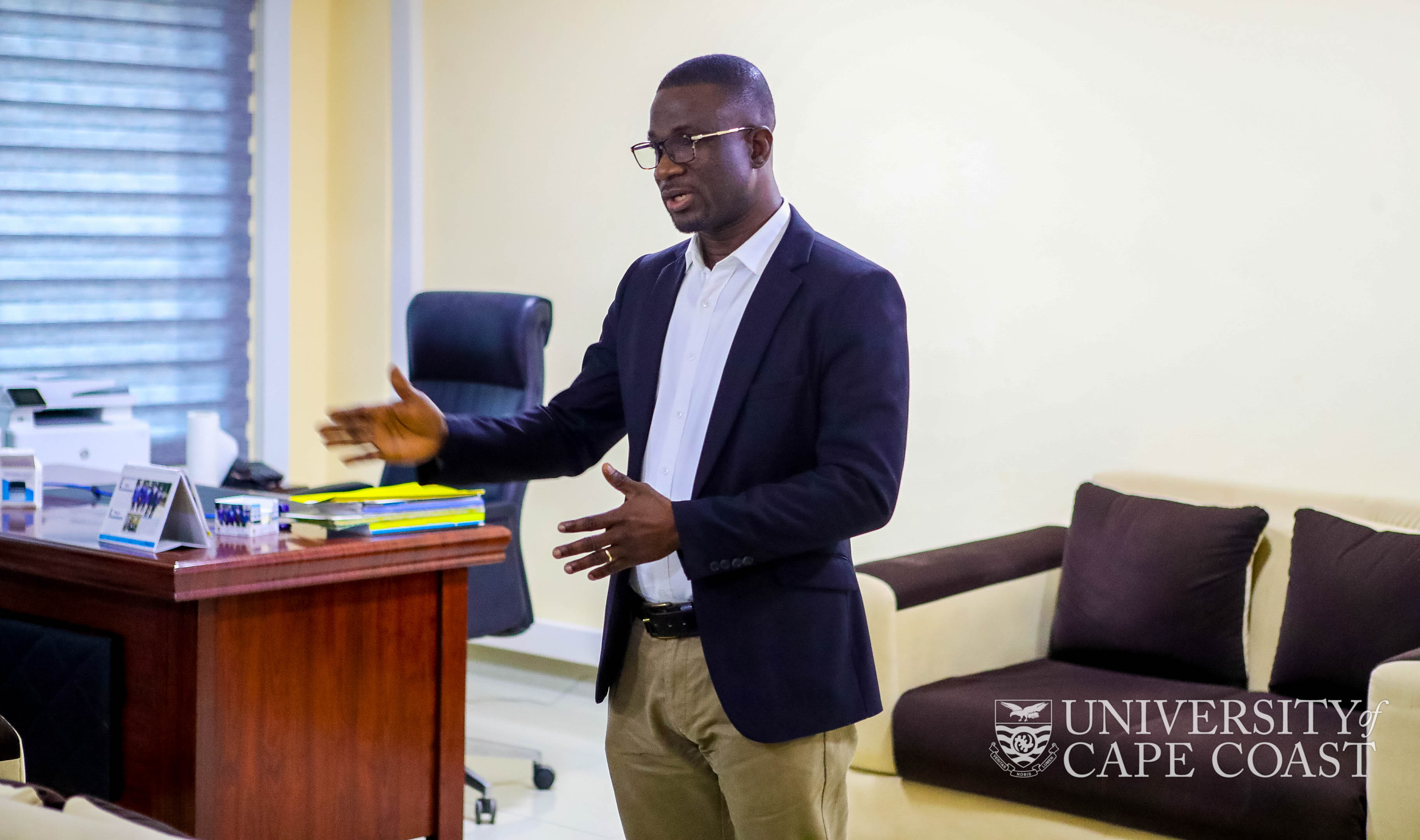 Vision for the Directorate
Amongst others, Prof. Doku highlighted strategies of his vision for the Directorate, including establishing longitudinal research data infrastructure to generate data for quality multidisciplinary research.
He said he would promote research and innovation culture across all the activities in the University.
Prof. Doku, who becomes the fourth director to be given the mandate to engineer affairs of DRIC, added that he would build strong industry-government-third sector partnerships and networks.
"Increase research income," he said, adding: "I will improve research and innovation governance in the University".
Open for ideas
Prof. Doku noted that his doors for ideas were open and called on members of the University community to support him to achieve the research vision of the University.
He announced that he would set aside 500 Cedis of his entertainment allowance every month to fete members of the DRIC staff who would support him with ideas for the forward match of DRIC.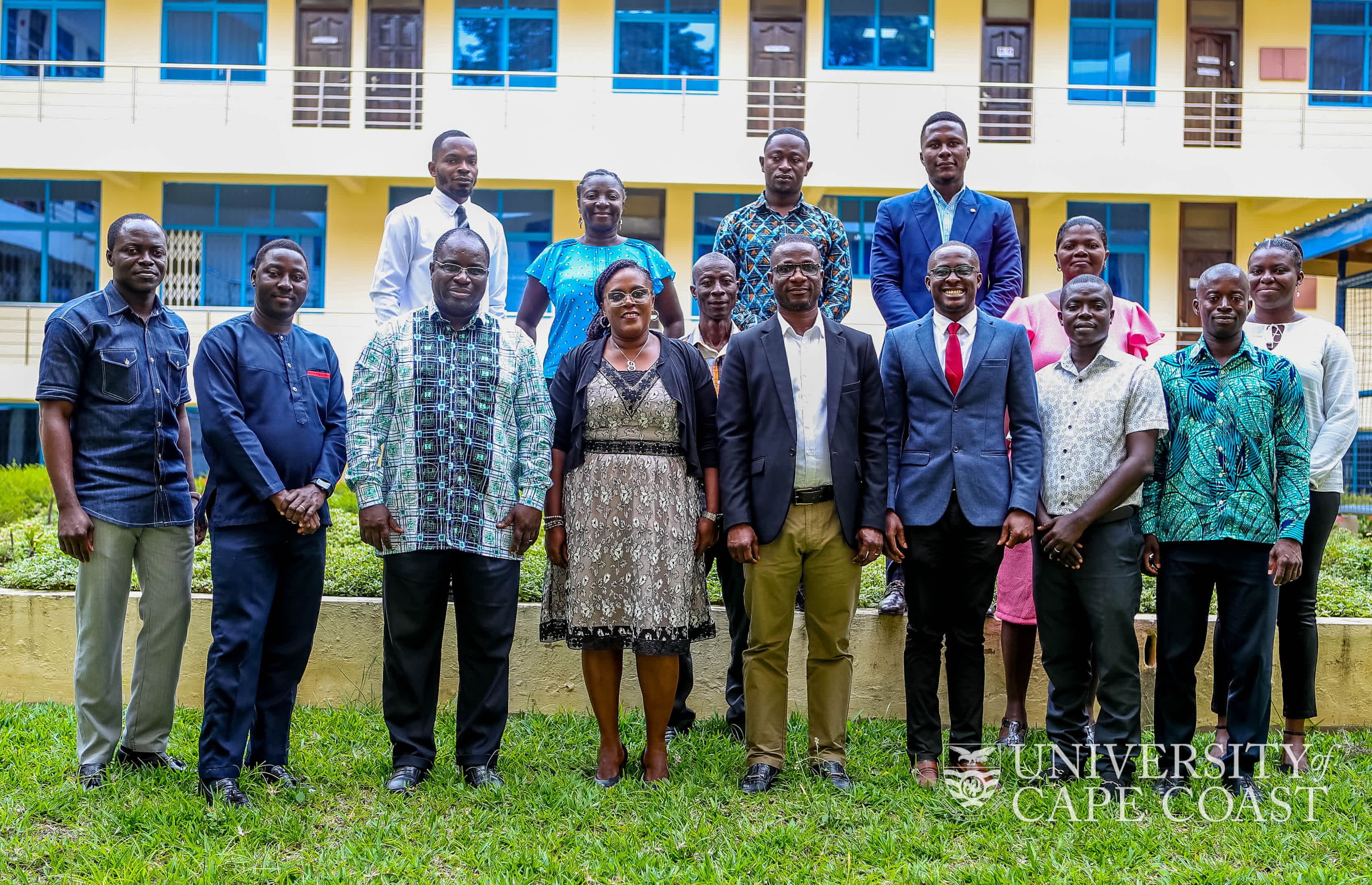 The Deputy Director of DRIC, Prof. Dorcas Obiri Yeboah, as well as DRIC staff attended the symbolic handover ceremony.
Source: Documentation and Information Section-UCC