Include Intellectual Property Disclosures and Protection as Part of Promotion Criteria
An Assistant Research Fellow at the Directorate of Research, Innovation and Consultancy at the University of Cape Coast has admonished universities and research institutions across the country to seriously consider intellectual property (IP) disclosures and protection as one of the criterion for academic progression.
Mr. Isaac Nketsiah who is also the co-founder of Centre for Intellectual Property Rights Awareness Ghana (CIPRAG) justified that this is one of the sure antidote to encourage creativity and innovation in universities and research and development institutions.  ''It is high time we take a relook at the traditional publish and perish syndrome and rather encourage Patent and Prosper especially in this era of massive technological advancements''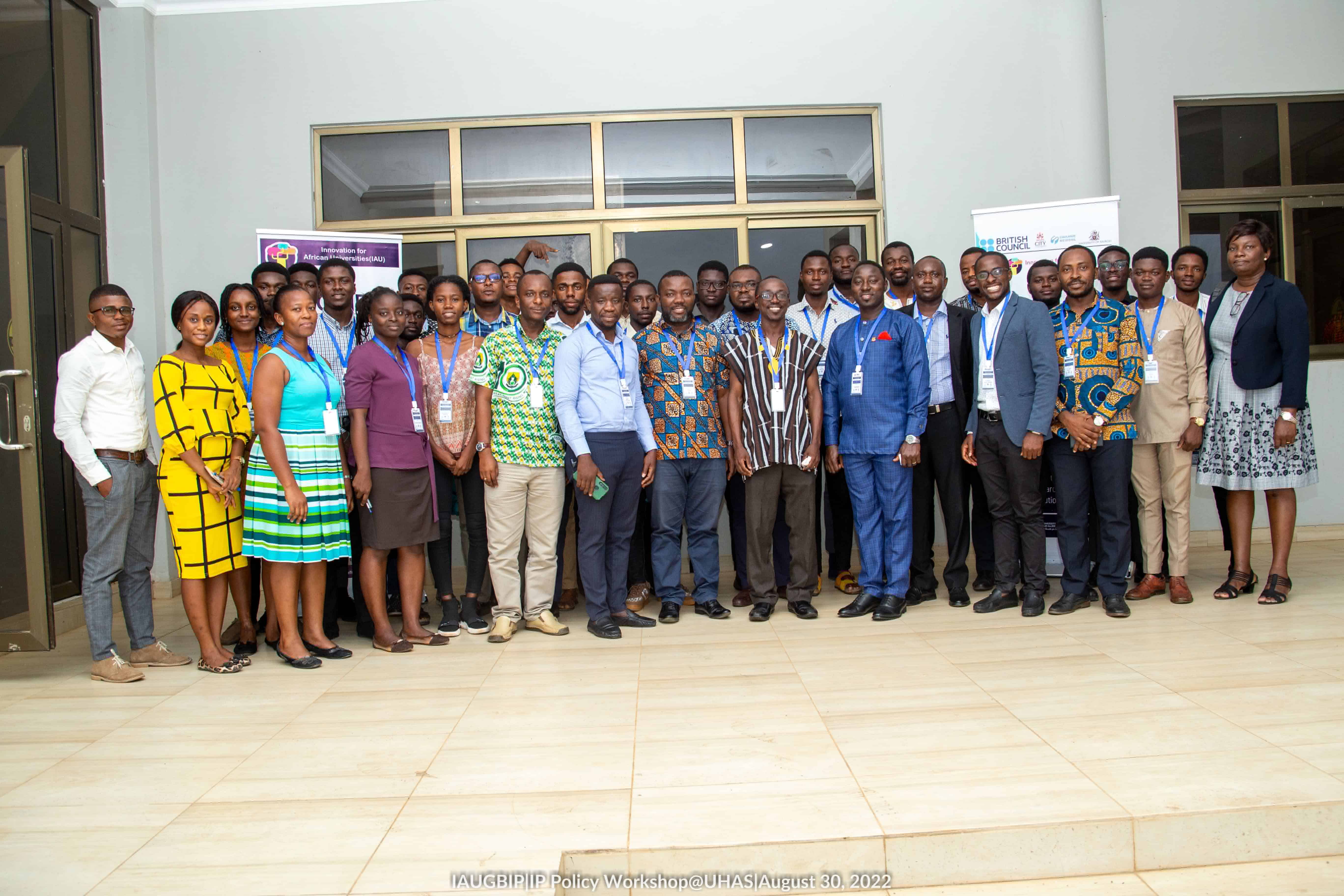 Mr. Nketsiah made this remarks at a workshop organised by the Department of Biomedical Sciences, University of Health and Allied Sciences (UHAS), under the Ghana Bio-enterprise Innovations Partnership (GBIP) Project. The workshop was held on August 30, 2022 at the Cedi Auditorium, UHAS, Ho.
''It is both just and appropriate that the person putting in the work and effort into an intellectual creation and new solution has some benefits as a result of this endeavour'' he stressed.
Present were some members of UHAS management, Mrs. Maria B. Gwira, a Director at CIPRAG, Mr. Saviour Sobia Komla Deikumah, the Principal investigator and Coordinator of GBIP Project, Prof. Kwabena Deudu and Dr. Jones Gyamfi, , biomedical research scientists, research fellows, among a host of others.